The Eternal Set for Him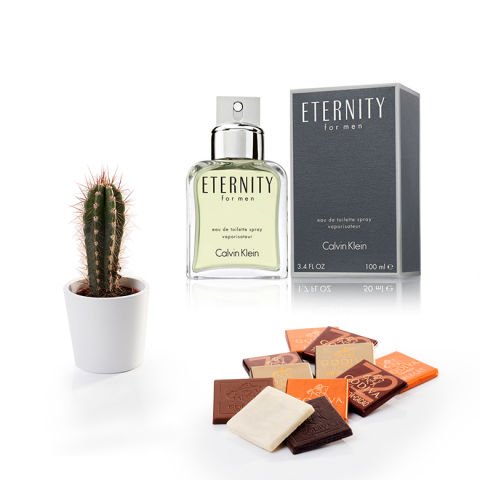 Memories
Sometimes gifts become cherished memories. When he receives this gift it will become one of those special memories, because of the person who sent it to him and for its fantastic content… With this gift you are sure to succeed!
Gift details:
The eau de toilette Eternity by Calvin Klein is a powerful ally, with the scent of lavender, mandarin, bergamot, lime and other notes such as juniper, basil and sandalwood. 100ml.

The 8 carrés of black, white and milk chocolate that come with this marvellous gift will seal these moments with the delicious and unique taste of Godiva chocolate.

For a fun touch we include a small cactus in a pot.