Wake up someone's senses to a celebration with this fiery red vriesia bromeliad. This decorative plant is full of lively passion and is the perfect way to share your thanks or to emphasise your affection for a special someone for Valentine's Day anywhere around the world.


More about this plant:
Red vriesia bromeliad
Decorative gift wrap
More bouquets like this:
Flames of Passion
Bromelia
---
12 reviews
*Depending on the delivery country the price may change.
Includes: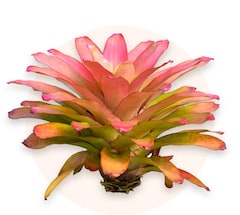 Bromelia
Bouquets you'll also love