Send fresh flowers to Turkmenistan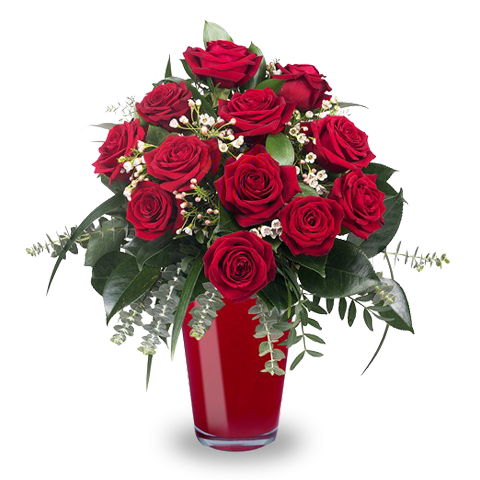 A dozen red roses sent with love to share a romantic message with your special someone. Send this rose bouquet today using FloraQueen's international flower delivery service to over 100 countries. 7 Days freshness guaranteed on all bouquets.
Fresh flowers
Find the bouquet you're looking for
Ideal designs for every occasion arranged with the best quality flowers.
Anywhere, anytime
Delivery in over 100 countries
Your flowers will do the hard work of sending your message, no matter how far they're travelling.
Punctual Delivery
Surprises that arrive just in time
You choose the day and hour: your flowers will arrive on time to their destination.
Nalini B. Amin
Excellent service. Delivered on time.
Paulette
Good service and the orchid was gorgeous
Gregory Waddell
I've used FloraQueen on 5 occasions sending ...
Sending flowers to Turkmenistan
Turkmenistan is one of the Central Asia's old soviet republics that were under the power of USSR until its independence in 1991. Although it has an exit to the Caspian Sea, almost all of its territory is occupied by the Karakum Desert, whose name means "black sand". Just over 5 million people live in this country, which are living around the three main rivers, Atrak, Murbag and Amu Daria.
The place wich is actually the country's capital, Ashgabat, was an important stop on the silk route during medieval times, being a crucial point of trade with China in the Islamic world. Nowadays, it counts on more than one million of habitants and, unlike the majority of great Islamic cities, Asjabad no longer conserves the typical old town, since this one was destroyed by successive earthquakes.
Regarding to the economy, Turkmenistan is the world's fourth largest oil and gas reserve. The main economic activities also include metallurgy and cotton growing. As a society formed by old nomads, attempts to urbanize the country have not been too prosperous.
In fact, the Turkic tribes settled in this territory from the antiquity and they used to dedicate themselves to the breeding of horses. The majority of inhabitants today are still ethnic Turkmen, with a minority of Russians, Armenians, Azerbaijan and Uzbeks who often suffer discrimination in the daily life of the country. In addition, Turkmen is the official language and Russian is the interethnic means of communication.
In terms of culture, Turkmen nomads traditionally have been divided into clans. Each of them speaks an own dialect and they are distinguished from each other through the famous yomut carpets, which each clan weaves with different colors and symbols. But if they have anything in common is the famous telpek, the Turkmen hat par excellence, of large size and made with black sheep skin. As characteristic as the typical wide trousers, the high boots and the cotton coats.
Surprising someone who lives in Turkmenistan is already possible thanks to FloraQueen, as our international shipping service will deliver your flowers on time in this country. Sending flowers to Turkmenistan is a reality, what do you expect to send a gift to the important people who live there? Send them all your love with a bouquet of beautiful fresh flowers.