Send fresh flowers to South Korea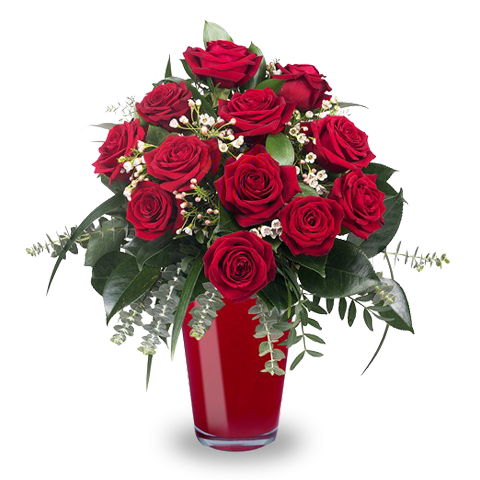 A dozen red roses sent with love to share a romantic message with your special someone. Send this rose bouquet today using FloraQueen's international flower delivery service to over 100 countries. 7 Days freshness guaranteed on all bouquets.
Fresh flowers
Find the bouquet you're looking for
Ideal designs for every occasion arranged with the best quality flowers.
Anywhere, anytime
Delivery in over 100 countries
Your flowers will do the hard work of sending your message, no matter how far they're travelling.
Punctual Delivery
Surprises that arrive just in time
You choose the day and hour: your flowers will arrive on time to their destination.
Shira
beautiful. the bouquet looks amazing. good s...
Roxanne
Great service. Gracias a FloraQueen El rega...
Lynne
Received my flowers on Friday but they are l...
Send Flowers to South Korea
You are guaranteed to make your friend or loved one's day whenever you send flowers to South Korea. Flowers make the ideal gift for any occasion.
Why send flowers to South Korea?
The etiquette of gift giving is very important in the country and is based on the local traditional values. For examples sending a gift or flowers is a good way to build business relationships with potential partners, and of course to express your affections to someone special. Close your eyes for a moment and remember a time when you received flowers from someone you love, maybe to mark a birthday or a romantic occasion like Valentine's Day . Remember the happiness and emotional connection you felt with the person who sent you the gift. Well, our South Korea international flower delivery service means that you can now share that feeling with other people; and we make it easier than ever.
What are the best flowers to send to South Korea?
Flowers are highly viewed in South Korea with the national flower, the hibiscus, even appearing in the country's national anthem. If you're looking to arrange a flower delivery to South Korea it is recommended to send roses, tulips or gerberas as these varieties are very popular as gifts in the country.
When are the best times to send flowers to South Korea?
South Korea celebrates many occasions with beautiful fresh flowers. Parents Day is celebrated annually on May 8th when mothers, fathers and also grandparents are honoured with gifts; red carnations being the most popular flower to give and receive. Additionally, the South Koreans also celebrate with gifts on Seollal (Lunar New Year) in early spring and Chuseok (Harvest Festival) in mid Autumn to celebrate the changing of the seasons. However, no matter what time of year it is flowers are a greatly appreciated gift all year round to send cheer and affection to loved ones.
How easy is it to send flowers to South Korea?
We deliver our flowers to over 100 countries all over the world with our international flower delivery service. Working with expert florists all over South Korea and by using only the highest quality cut flowers we can guarantee our bouquets will stay fresh for up to 7 days. All you need to tell us where and when you need to your flowers to arrive and we'll take care of the rest.
Is a Korea flower delivery fast?
An international flower delivery to South Korea can be very quick indeed. Take advantage of our same and next day delivery options just in case you're sending your flowers in a hurry. If you want to send your bouquet super fast today, here are a few things to remember:
Be sure to order your flowers before Midnight (CET) to send your flowers within 24 hours to Korea (KST)
For fast deliveries arriving on Mondays (KST) orders must be made before midnight on the preceding Saturday (CET)
Tip: Send your flowers to Korea like a pro and order three or more days in advance of your chosen delivery date to get the best prices