Send Flowers to Venezuela, Flower Delivery with FloraQueen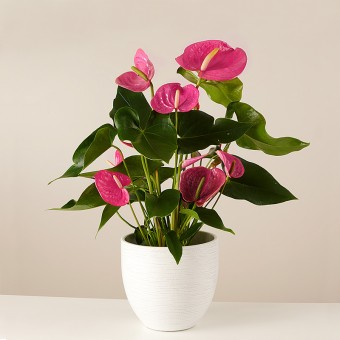 -10%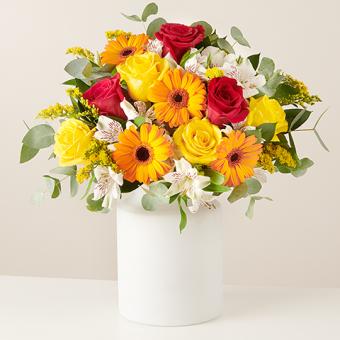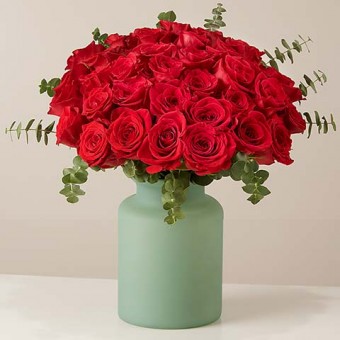 Are you looking for more gift ideas?
Send Flowers to Venezuela, Flower Delivery with FloraQueen
Flower Delivery To Venezuela
How do you celebrate a friend or family on their birthday when you're not there physically? You call to compliment them or send gifts to show your support. With FloraQueen, you can do much more than that; we can help you make unique flower arrangements and send them all the way to your friends and family in Venezuela, regardless of the distance between you. You can send our bouquets to say "Feliz compleanos," "Feliz Aniversario de Bodas," or "Te Quiero." With our flower arrangements, let your loved ones feel your closeness like you're never away. Got a friend, family, or relative you want to share seasonal greetings with or one who you want to compliment? Keep reading this article to get information about:
Why you should use FloraQueen

What is in our flower arrangements

How we make flower deliveries to Venezuela

How to place an order to send flower arrangements to your Venezuelan friends and family

Places in Venezuela you can send flowers to… and so much more.
Why Should You Use FloraQueen?
To begin with, FloraQueen is an international online florist available 24/7. We have bouquets made of the best-selling flowers in Venezuela. What's more? Our deliveries are relatively fast, and we always blend quality in serving our customers who have been using our services to send flowers to their loved ones worldwide. Interestingly, you also get to enjoy some mouth-watering discounts and bonuses as you continue to use our services to send flower arrangements to your Venezuelan friends and family. You can expect the best value your money can buy when you use our products and services.
What's in Our Flower Arrangements?
You don't always have to go with basic choices when sending flowers to your friends and family in Venezuela; you can choose to put a touch of variety and class to the bouquet you pick on FloraQueen— by adding gifts or add-ons such as a vase to carry your bouquet, a complimentary card to make your intentions intelligible for your recipient, or a bottle of wine to supplement your gifts. Adding some of the gifts and add-ons that we offer on our platform to your bouquets is what makes your flower arrangement. Your loved ones in Venezuela can be wowed and be made to feel special when they receive such a package from you. What a perfect way to brighten up someone's day!
How Do We Make Our Deliveries to Venezuela?
The vivaciousness of the people of the Republic of Venezuela cannot be overstated; likewise, the country is riddled with islands that attract tourists and offer equally adventurous and exciting activities. For these reasons, and with our bouquets, we ensure that we play a big role in spreading smiles across the whole of Venezuela.
Whether you want the Venezuelan postal service or a delivery man from our team of couriers to deliver your flower arrangement to your recipient, we have delivery options that can serve both purposes, and there are standard and special delivery options.
Understanding the Delivery Options
During the first step to place an order to send flowers to Venezuela, we prompt you to pick a delivery date from our calendar; when you click on the calendar, you can immediately notice how the dates are dotted in black and orange colors. The black dates infer the standard delivery option while the orange dates indicate the special delivery option.
If you pick the standard delivery, we direct our florists at our logistics center to make arrangements for your flowers and gifts. On arrangements completion, we send the flower package to Venezuela, and once it arrives at Venezuela, the Venezuelan postal service processes the package and delivers it to your recipient.
Our professional florists in Venezuela are there to serve you if you pick the special delivery option; once they've completed packaging your flowers and gifts, we have them deliver the package to your recipient's doorstep through one of our couriers.
How Do You Place an Order?
Our platform is straightforward and very easy to use when placing an order to send flowers to your Venezuelan friends and family; simply follow the guide below:
Carefully have a look at our collection of bouquets and pick one

From our list of delivery countries, select Venezuela and pick a delivery date as explained earlier in this article

Decide on the size in which you want your bouquet by selecting any of the classic, premium, or deluxe bouquets of flowers

Add gifts or add-ons to supplement the bouquet and include a message to personalize it

In the following window, type in your recipient's city in Venezuela, as well as other information required

Checkout with any of the payment options to complete your order.
Places in Venezuela That You Can Send Flowers to
No matter where your friends and family are in Venezuela, we can locate them with your flowers and gifts. Is your recipient a patient in a hospital, the bride at a wedding event, or the celebrant at a birthday party? We can deliver your flower packages to them unruffled and sturdy.
Also, regardless of the Venezuelan landmass, we've been able to make successful flower deliveries to many of the cities; some of them are:
Caracas

Maracaibo

Valencia

Maturin

Merida

Guayana city… and a host of others.
VIP Flower
If you're celebrating a special occasion in Venezuela, you can also opt for our VIP flowers. We arrange VIP flowers in style and with class. Our VIP flowers are so gorgeous they'd sweep anyone off their feet. To get VIP flowers, visit the VIP lounge on our platform and provide your telephone number, city, and address so that our support team can contact you and discuss how you want the order.
Do Our Bouquets Come with Vases?
By default, they don't; but as explained, you can choose to add a vase from our collection of add-ons.
Conclusion
There's no better way to send flowers internationally to your friends and family in Venezuela than using FloraQueen. We have the best collection of bouquets and gifts to excite your loved ones and make them feel special. Place an order today to show your support, care, and love to your family and friends.